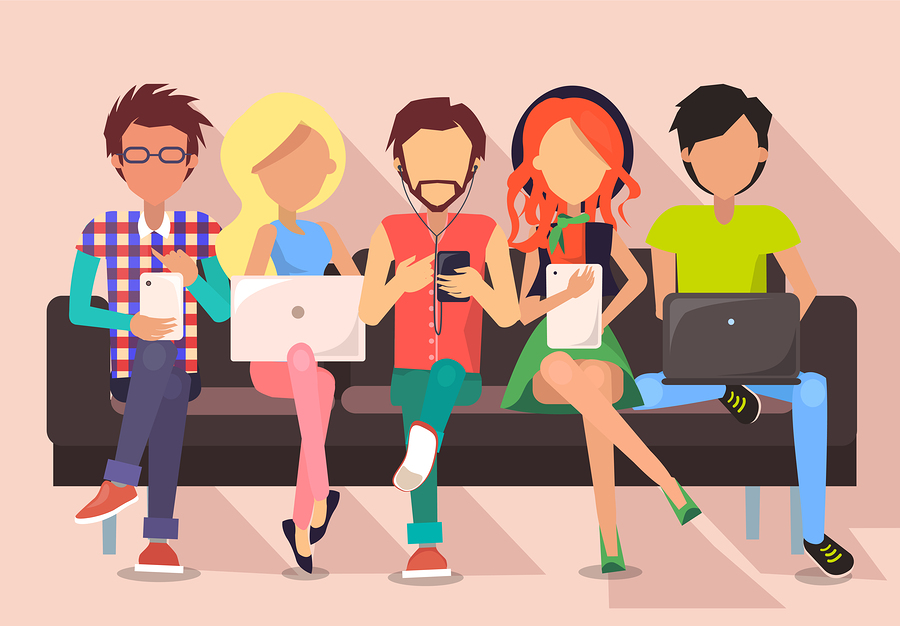 Knowing how to stay safe online shouldn't be restricted to your home or office. You should practice good cyber hygiene while traveling, too. This will keep your mobile devices safe, and it will help ensure you don't bring any unwanted malware or viruses back into your home or work environment. Here are a few simple tips you can follow to stay safe when traveling.
Before You Go
Before you leave, do a little prep work on the devices you plan to take with you. Make sure everything is up-to-date: operating systems, software, antivirus and security apps. Better yet, enable auto-updating on your devices so you don't have to think about doing manual updates.
Next, disable WiFi auto-connect and Bluetooth. This will allow you to control when and where you connect your devices to wireless and Bluetooth networks.
Then, install and enable Internet tracking for your mobile devices. This will enable you to track a lost or stolen device over the Internet and remotely wipe it if necessary.
Finally, back up your information just in case, especially if you haven't done so in a while. That way if you do need to remotely wipe a lost or stolen device, it won't be quite as painful.
While on the Road
The first thing to consider while you're on the road is basic physical security. Don't leave your devices unattended. And, enable screen locking on your devices, so they will automatically lock when you're not using them. Use strong PINs and passwords when setting up screen locking.
If you'll be in transit between destinations for a while, consider buying an external battery pack. There's nothing more frustrating than getting caught with a dead phone battery and no charging ports nearby. If you do purchase an external battery pack make sure you check the ports and wattage requirements for the devices you want to charge, because not all battery packs are alike.
If you'll be using public charging stations, such as those at airports and train stations, you may also want to purchase data blocker USB adapters (otherwise known as USB condoms) or charging cables for your devices. Both block the data pins on the USB cable, which prevents data exchange when your device is plugged into a USB port, allowing only power to flow. This reduces the risk of someone stealing your data or installing malware on your device when it's plugged into a public charging station.
At the Hotel
If you're staying in a hotel, odds are that there will be publicly accessible computers in the lobby. While they may be convenient, there's no guarantee that these public computers are secure. They may not have the most up-to-date operating systems and applications, and may not have antivirus software installed at all.
Usually, it's best to use your own devices whenever possible. If you absolutely have to use public computers, don't use them to conduct sensitive transactions like online banking or shopping or to transmit protected health information (PHI). Always make sure you log out of any applications you've accessed before you walk away from the computer. And, delete the Internet browsing history, too.
The next stop is your hotel room. Most rooms have USB charging ports conveniently located on the lamp bases and desks. But, plugging into a USB charging port is not the same as plugging into a USB wall outlet. Charging directly from a wall outlet is typically faster than from a USB port. And, it's safer, since you run the same risk of malware infection plugging into hotel USB charging ports as you do with public charging stations. So, charge from the wall outlet whenever possible. Or, if you're travelling with a laptop, you can plug the laptop into a power outlet, and then charge your device from your laptop.
The last topic to address is accessing the Internet from your destination. Most hotels offer free WiFi, but you have no idea how well the hotel's network is secured. It's better to bring your own hotspot. Not only will it be more secure than the hotel's WiFi, it will likely be faster, too, since you'll be the only person using your hotspot to connect to the Internet. If you do have to use the hotel's WiFi, don't conduct sensitive transactions like online banking or shopping or to transmit PHI!
The suggestions I've listed here don't take long to put in place and aren't expensive. By doing just a little preparation before you leave home, and practicing good cyber hygiene while you're traveling, you can keep your devices and home environment safe and secure when you return.
Safe travels!
---