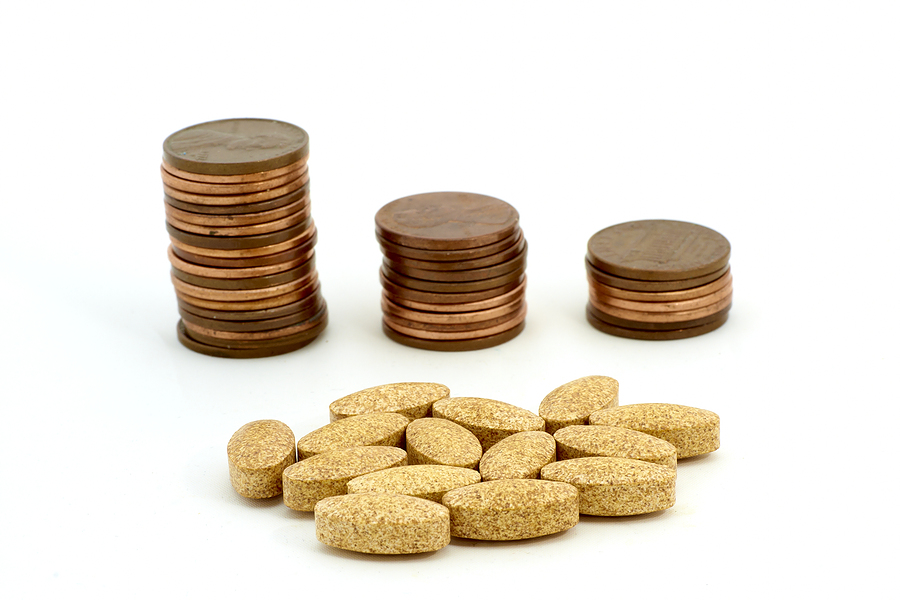 Pennsylvania is on track to retain federal funding for over 12,000 residents receiving SUD treatment thanks to a Section 1115 Demonstration Waiver approved by the Centers for Medicare & Medicaid Services (CMS). The waiver was developed in collaboration with Pennsylvania's Department of Drug and Alcohol Programs (DDAP). It will preserve $55 million in federal funding that was adversely impacted by passage of the CMS Medicaid and CHIP Managed Care Final Rule, issued in the Spring of 2016.
Why Was the Funding Endangered?
The 2016 Final Rule includes a provision that provides Federal Financial Participation (FFP) dollars for Medicaid recipients who receive treatment in an Institution for Mental Disease (IMD), as long as the length of stay is less than 15 days during a month. This provision is seen as an improvement by many, as previously states were excluded from getting any FFP dollars for individuals receiving treatment in an IMD. However, for Pennsylvania it's actually a step backward, as the Commonwealth had been providing funding for those needing IMD treatment as an "in lieu of" service under its Medicaid managed care contract. With the passage of the Final Rule, that option was discontinued by CMS.
The IMD Exclusion and its Impact on SUD Treatment
The IMD Exclusion is part of Title XIX of the Social Security Act of 1965, which is the legislation that established the Medicaid Program. The exclusion restricts states from using federal Medicaid money to pay for services rendered to an individual while in a facility classified as an IMD. The intent of the exclusion was to encourage the growth of community-based treatment programs and de-institutionalize mental health treatment. However, there are two points about the exclusion that have adversely impacted individuals seeking SUD treatment:
Title XIX defines an IMD as "a hospital, nursing facility, or other institution of more than 16 beds, that is primarily engaged in providing diagnosis, treatment, or care of persons with mental diseases, including medical attention, nursing care, and related services". Many SUD treatment facilities are larger than the 16-bed limit and are categorized as IMDs. One example is treatment communities, which are community-based residential SUD treatment programs.
Under the International Classification of Diseases, 10th Edition (ICD-10), substance abuse disorders are classified as mental health disorders. Therefore, people accessing SUD treatment are seen as having a mental disease, and their treatment is subject to IMD exclusion guidelines.
Medicaid Demonstration Waivers and Behavioral Health Treatment
In 2017, the U.S. Government Accountability Office (GAO) produced a study examining funding sources for inpatient and residential mental health and SUD services. The GAO highlighted that CMS has a history dating back to 1993 of utilizing Section 115 Demonstration Waivers to provide funding to states for IMD treatment services. "Section 1115" refers to the section of the Social Security Act that gives the Secretary of Health and Human Services authority to approve demonstration projects that afford states flexibility in the design and administration of their Medicaid programs, so as to best serve their unique populations.
While the use of these waivers was largely phased out for mental health treatment by 2009, their use for SUD treatment was re-introduced by CMS with its Section 1115 Demonstration Initiative SMD #15-003 in July, 2015, and SMD #17-003 in November, 2017. The goals of these initiatives are to afford states flexibility in programming and funding to promote development of comprehensive strategies to ensure a full continuum of SUD services, increase access to those services, and reduce overdose deaths.
Highlights of Pennsylvania's New Demonstration Waiver
Pennsylvania's new demonstration waiver outlines a comprehensive plan that will allow the Commonwealth to continue providing residential SUD treatment, with federal funding coming through the waiver rather than as an in lieu of service in its Medicaid managed care contract. The waiver actually includes a continuum of SUD services to achieve the following stated goals:
1. Improve overall population health outcomes for Medicaid beneficiaries diagnosed with a substance use disorder by:
Reducing overdose deaths.
Increasing the number of Medicaid beneficiaries who have access to substance use treatment.
Increasing the rate of retention in treatment across all levels of care.
2. Decrease utilization of high-cost emergency department and hospital services by:
Decreasing the number of emergency department visits and inpatient admissions.
Decreasing the number of readmissions to the same level of care or higher levels of care for a primary SUD diagnosis.
3. Improve care transition across the continuum of substance use services by:
Enhancing coordination of care with other behavioral and physical health services.
Enhancing the process of transitions between levels of care.
To be eligible for the demonstration waiver, Pennsylvania transitioned the standards used to determine the most appropriate level of care for individuals seeking SUD treatment from the Pennsylvania Client Placement Criteria (PCPC) to the nationally recognized American Society of Addiction Medicine (ASAM) Criteria as required by CMS. OMHSAS and DDAP have coordinated cross-walking PCPC levels of care to comparable ASAM levels, and SUD providers are being trained in the new standards.
Beyond the Waiver
Pennsylvania has a unique opportunity to improve both the physical and behavioral health of individuals seeking SUD treatment, beyond just the implementation of this demonstration waiver. It is one of eight states that won a demonstration grant in late 2016 to receive enhanced federal matching funds for Certified Community Behavioral Health Clinics (CCBHCs). The grant enables individuals, including those in SUD treatment, to receive integrated physical and behavioral healthcare at one of eight selected clinics throughout the Commonwealth. Pennsylvania has also implemented 45 Opioid User Disorder Centers of Excellence (OUD-COE) throughout the Commonwealth. These centers are focused on coordinated care for Medicaid recipients who have an opioid use disorder, as well as co-occurring behavioral and/or physical health conditions.
Pennsylvania continues to work to stem the tide of the opioid epidemic by expanding access to services, supporting innovative programs, strengthening prescribing standards, providing more comprehensive data, and exploring funding alternatives to support all of these initiatives. For more information, see Pennsylvania Department of Health's Opioid Epidemic page.
---
---