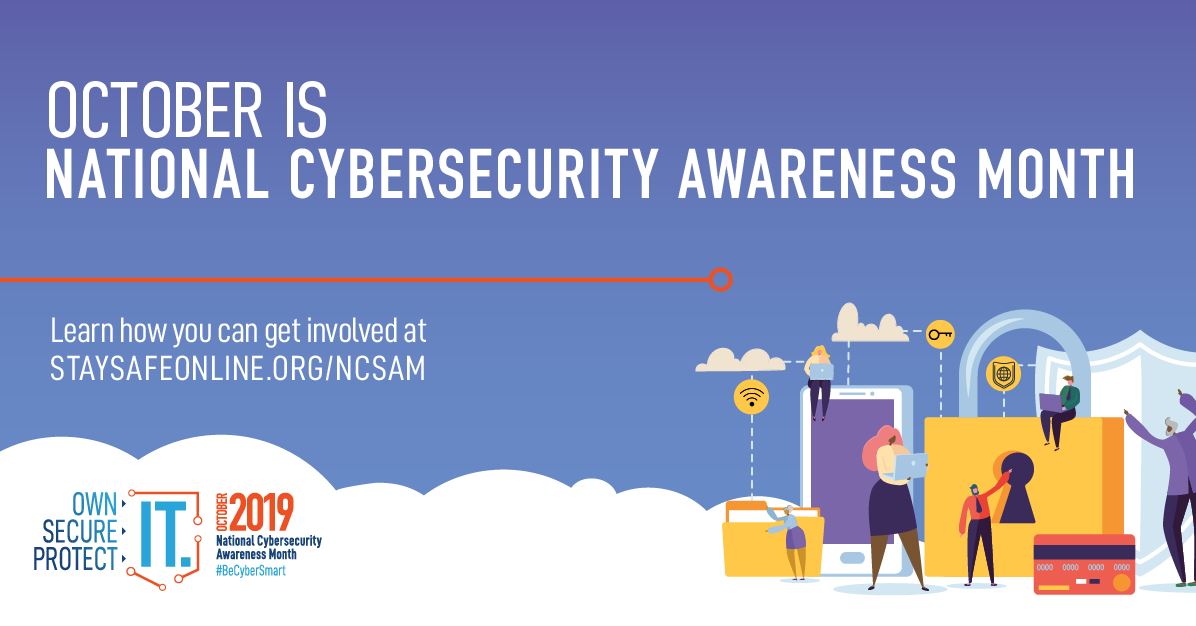 October is National Cyber Security Awareness Month. Launched in 2004, National Cyber Security Awareness Month is co-led by the National Cyber Security Alliance (NCSA) and the Cybersecurity and Infra structure Agency (CISA).
The theme of this year's National Cyber Security Awareness Month campaign is "Own IT. Secure IT. Protect IT." and will focus on the areas of individual privacy, consumer devices and e-commerce security.
Tips for "Owning IT" include:
Don't overshare personal information on social media
Make sure your mobile devices aren't running suspicious apps or using permissions you didn't intend to grant
Only download apps from trusted sources
Tips for "Securing IT" include:
Begin using pass phrases instead of passwords
Enable multi-factor authentication on your devices and accounts
Be able to identify phishing tactics, and don't fall for them
Tips for "Protecting IT" include:
Keep your applications and devices up-to-date
Avoid financial making transactions or logging into sensitive accounts from public Wi-Fi
Consider a personal VPN for connecting over public Wi-Fi
For more online safety tips to use at work, home and school, see StaySafeOnline, an initiative also powered by the NCSA.
---
---