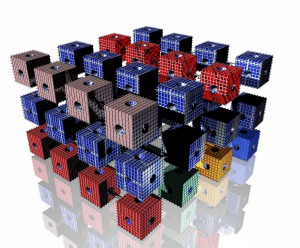 OLAP Solutions
ACA's Online Analytical Processing (OLAP) solutions give clients the flexibility to analyze their data in various ways using familiar Microsoft® Excel Pivot Tables and Pivot Charts. Today, we focus on Pennsylvania's HealthChoices program, but our OLAP tools can be adapted to various data sources.
Standard OLAP provides access to a comprehensive range of data provided by Behavioral Health Managed Care Organizations (BH-MCOs) and the Pennsylvania Department of Human Services (DHS) including paid encounters, denials, eligibility and demographic information, capitation data and DHS reference files.
Financial OLAP provides users with a single, consolidated source of historic data imported directly from HealthChoices financial reports.