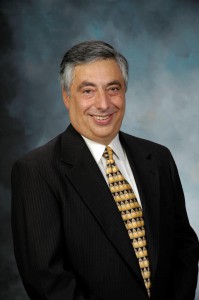 Allan M. Collautt, Ph.D.
1950 – 2012
Allan M. Collautt, Ph.D.
Allan M. Collautt, Ph.D. founded Allan Collautt Associates, Inc. (ACA) in 1982 and served as President and CEO until his death in 2012. Born in Kiev, USSR, on March 23, 1950, Dr. Collautt moved with his family to the United States in 1979. He became a U.S. citizen in 1985. His entrepreneurial spirit and passion for people led him down many paths. His career spanned a variety of fields including human services, retail, waste management, travel, publishing, and electronics. He mastered six languages and enjoyed the written word, especially poetry. He also enjoyed fine glass art, fishing, bird watching, and a good game of racquetball. In addition to his work at ACA, he was an author, a teacher, a mentor, and a thoughtful friend. He was a visionary within the field of human services.
Dr. Collautt had a gift for bringing people together, and he personally participated in various community integration initiatives and boards. Brilliant and creative in his thinking, he was committed to the goal of integrating the administration and delivery of human services to better serve those in need. He worked diligently to develop interoperable software and data management solutions to foster greater efficiency and collaboration among human services agencies.
Dr. Collautt was a dedicated and loving son, husband, father, and grandfather. He was a compassionate man, and an inspiration to many people he met while undergoing medical treatment that were also living with various life-threatening illnesses. He is remembered for his intelligence and wit, and for his commitment to community well-being, and he is truly missed by his family, and his various colleagues and associates.